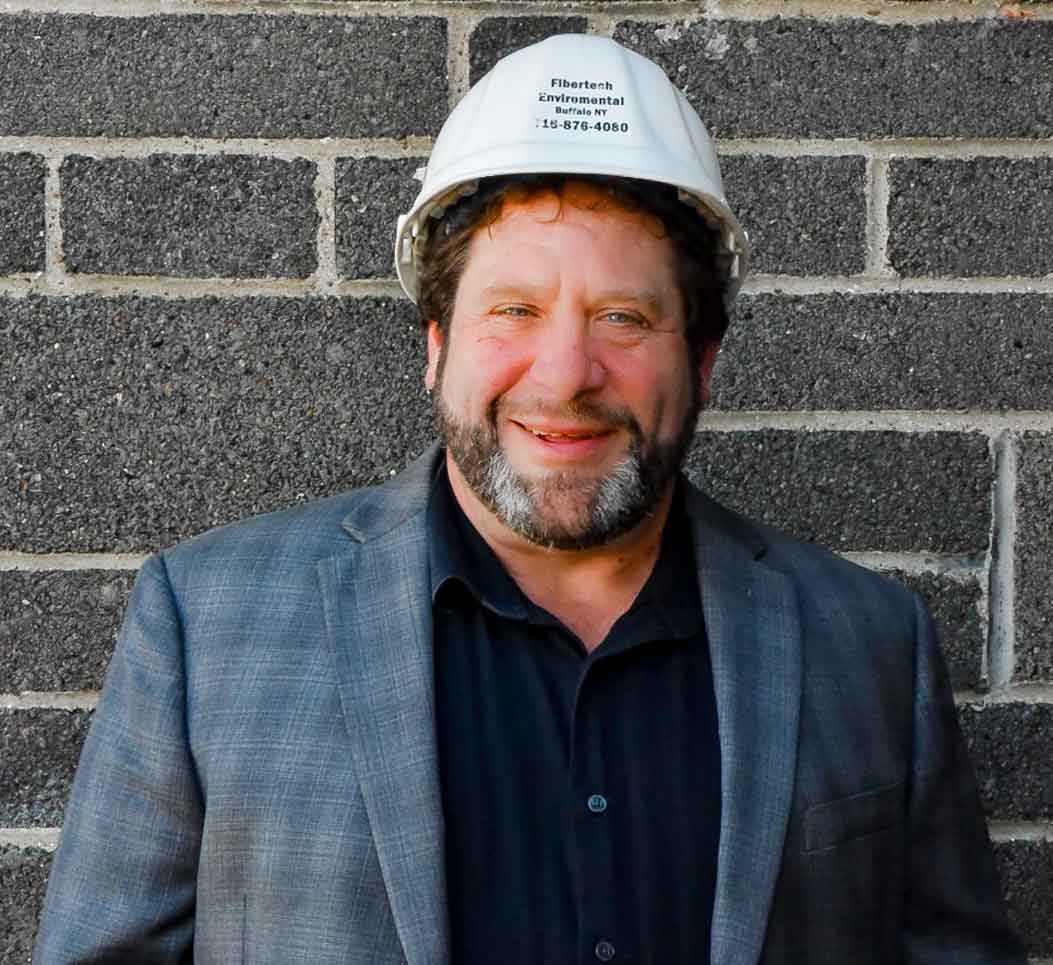 Patrick Haynes
Vice President / Chief Estimator
Co-owner Patrick Haynes began his career in asbestos in 1992 when he worked as an asbestos air sampling technician while completing his Bachelors degree in Environmental Science from the State University of New York at Buffalo.  Pat and his brother, Jeff, assumed ownership of Fibertech in 1996 when it was just 5 months old, and they have owned Fibertech since.  Pat's education in Environmental Science and training in PCM analysis for asbestos from Chicago's McCrone Institute makes him an expert in his field and this provided the foundation for his role at Fibertech.
In addition to Managing Partner, Pat's title is also  V.P./ Chief Estimator.  As Fibertech has continued to grow and expand its role as an abatement contractor, it was able to obtain work based on Pat's ability to estimate manpower, time, equipment and all costs associated with completing a project.  It is this sound foundation and understanding of numbers and costs that has allowed Fibertech to bid large scale projects based on simple principles.  Pat has an estimating team that he is training, which will allow Fibertech to grow at a pace estimated in projected budgets.
Over 20 years of industry experience makes Pat an extremely valuable problem solver and manager.  The key to a project being completed on time and on budget is understanding project scope and budget, from the estimate through the field.  Open communication, understanding, and long-standing relationships have been a key to this process and to Fibertech's success.  Pat is also responsible for major purchase decisions including equipment purchases and employee wages.  He currently holds a NYS certification as an Asbestos Inspector.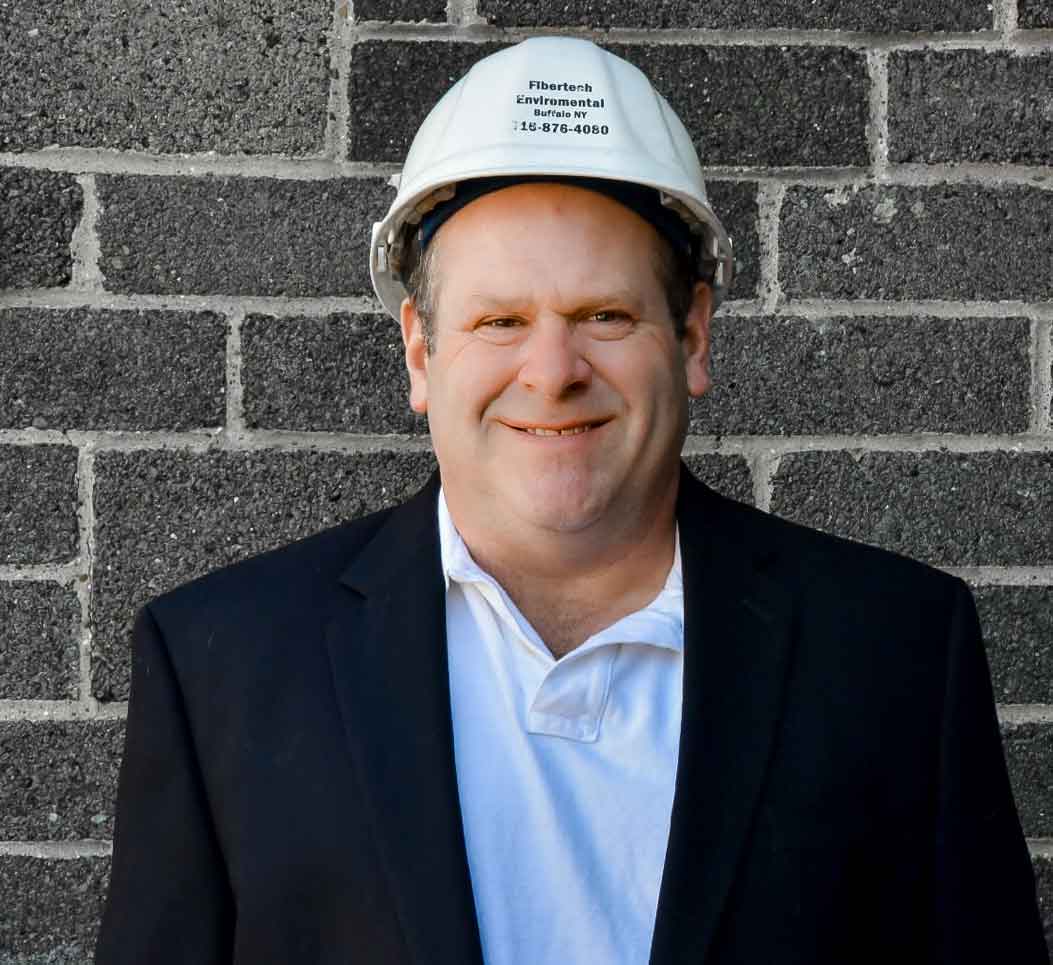 Jeffrey Haynes
President
Co-Owner Jeffrey Haynes began working as an asbestos air sampling technician / project monitor in 1992, after earning his Bachelor's Degree is Health Services and Economics from State University of New York at Fredonia.
With over 20 years of experience running Fibertech, as well as business and accounting classes attended at SUNY Fredonia, Jeff fully understands all aspects of the business.  His continued involvement with the UB School of Management and the Center for Entrepreneurial Leadership (CEL) helps Jeff to face the continued challenges all businesses face, both in times of success and growth or when times are more difficult.  Jeff continues to utilize resources through continued education, utilizing contacts from programs to help him perform his role as a visionary and maintaining his responsibilities as company president.
In addition to contract reviews, insurance renewals, and accident investigations, Jeff carries out specific project-related tasks.  Jeff is certified by NYS as an Asbestos Inspector and Asbestos Project Designer, which qualifies him to design asbestos work plans and file petitions for site-specific variances from NYS.  Jeff also assists in the preparation of site-specific submittals, including project notifications, health and safety plans, etc.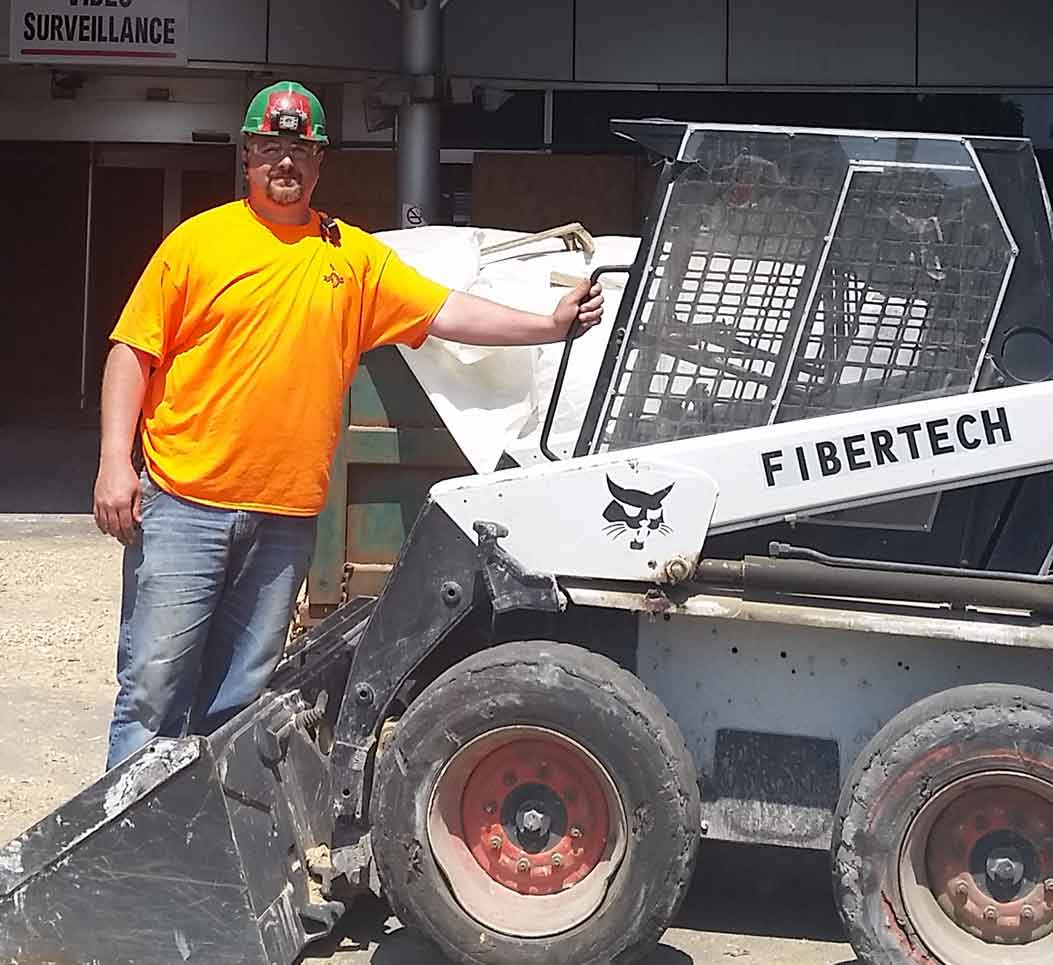 Dan Olivieri
Operations Manager
Dan Olivieri is responsible for all on-site and field operations including scheduling supervisors and laborers as well as maintaining Fibertech equipment, the company warehouse, and other assets to ensure all work is completed successfully.  Dan began working with Fibertech in 2003 as a laborer and progressed to a supervisory role, where he oversees all of Fibertech's projects.
Prior to his employment with Fibertech, Dan worked for a window contractor, managed its warehouse, and performed field operations. These valuable skills have contributed to Dan's responsibilities of managing Fibertech's equipment and warehouse. Fibertech has also had success in large-scale window replacement projects because of Dan's experience in the window industry. Dan also has experience as an electrician's apprentice, which proved to be useful knowledge because power is a major focus during an abatement project. Dan's experience with Fibertech and other skilled trades as well as his problem solving and management abilities make him a crucial member of Fibertech's team.
---
Get In Touch.
If you are interested in working together, send us an inquiry and we will get back to you as soon as we can!
Contact Us